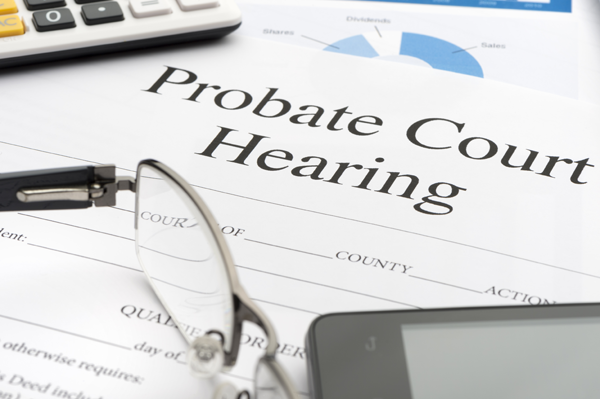 Florida Probate administration is a court-supervised process necessary for identifying and gathering the probate assets of an individual who has died, commonly referred to as the decedent. Probate serves as the process of distributing assets from the decedent's individual name to the proper beneficiary. The court probate process ensures that claims of the decedent's creditors, expenses of administration and appropriate taxes are properly paid or addressed.
Assets that do not have a joint owner or designated beneficiary will be distributed under the supervision of the Probate Court, in accordance with your Will. If you do not have Will, the court has no way of knowing how the deceased person wanted his or her assets to be distributed. In that case, the court will rely on a default system of rules known as intestacy laws. These laws represent the state legislature's best guess about how most people would want their assets distributed if they die without a Will. (This best guess is not the best for your loved ones in many cases, which is why everyone should have at least a simple Last Will and Testament.)
If the decedent leaves a valid will it must be admitted to probate in the Court. If the will is not admitted it will be ineffective to pass title to the beneficiaries. If the decedent has no will, probate is necessary to pass ownership of the assets to those persons who are to receive them under the Florida Intestate Succession laws.
When a non-Florida resident owns property in Florida and passes away, the property is subject to Florida Probate laws and rules, which must be administered by a Florida Court in the county or judicial circuit where the property is located. In order to pass the Florida property such as the Florida residence or Florida vacant land to the lawful heirs or beneficiaries, a Florida Probate action is required. This action is properly referred to as Ancillary Probate Administration.
Law Offices of Svetlana Z Nemeroff handles Florida Ancillary Probate Administration. Mrs. Nemeroff represents clients who live outside of Florida or outside of USA but have a family member who recently died and owned the property in Florida a need to commence Florida Probate Ancillary Administration.
For example, if a person who lives in Denver, Colorado owns a second home in Martin County, Florida and passes away, the disposition of that property is subject to Florida Probate laws, rules and procedure. Another example, if a person who lives in Russia owns a condominium in Miami-Dade County, Florida and passes away, the disposition of that property in Florida is subject to Florida Probate laws as well. Law Offices of Svetlana Z Nemeroff can efficiently handle all non-Florida resident ancillary probate matters for any location in Florida including Miami, Fort Lauderdale, Hallandale, Boca Raton, Tampa, Orlando, Jacksonville, Tallahassee, Gainesville, Ft. Pierce, Melbourne, Palm Beach, Stuart, and all other Florida cities and counties.
For probate assistance throughout Florida, Florida probate attorney Svetlana Z Nemeroff will patiently guide you through this complex but necessary process. The Law Offices of Svetlana Z Nemeroff is located in Stuart, FL and represents clients throughout Florida in uncontested probate matters.